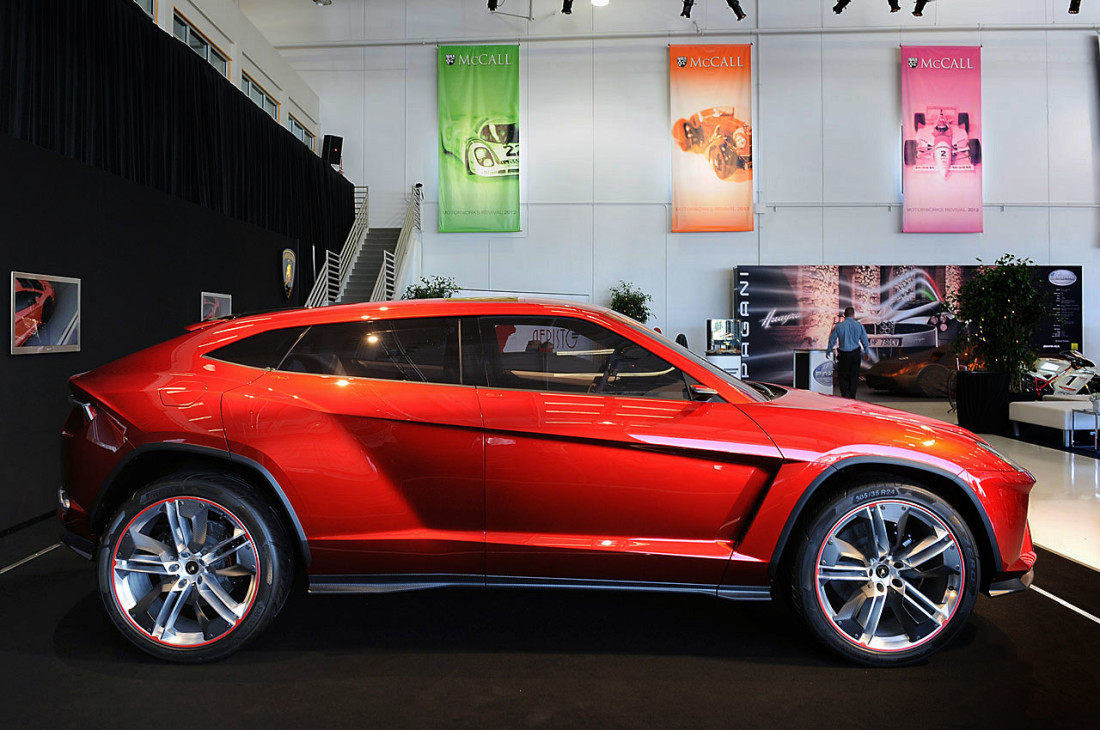 There isn't any Lamborghini Ursus SUV, but it is possible to see it
29 Sep 2015
The Lamborghini Ursus SUV is not yet on sale, and is not yet in production. Neither the firm, where it should be built and produced exists yet. But in Sant'Agata Bolognese it is possible to admire this vehicle, flaming in its red version, inside the Lamborghini museum.
It is strange circumstance: we always think that a museum is useful to remember the history and the main firm successes, and not to present the future projects. It seems that in Lamborghini firm, they are really sure about their project and they are not scared of showing them and of making public commitments in long and medium terms.
As the matter of facts, in Sant'Agata Bolognese it has been exposed the model concept, which was presented also in Auto China (in Beijing in 2012); at that moment, it wasn't clear if it would become an operative project or if it was only an exercise of style. For this reason we shouldn't be convinced by this vehicle in the museum; but by the scrapers, which are working hard to lay the foundations of a new industrial establishment (near the present one) trying to respect the tight time schedules. As the matter of facts this building should be finished at the end of 2017 to present worldwide the Urus in 2018. With an investments of more than 700 million dollars, the introduction of the Lamborghini third model and its productive structure will increase the number of Lamborghini employees from 1200 to 1700 and it will double the number of the registered vehicles, from 2530 in 2014 to more than 5000.
Lamborghini envisages to sell more SUV than all the other models; these numbers could surprise someone, but they have a sense if we consider that the demand of a luxury car for families is constantly increasing. This reason make the big brands think about it: it could be better widen the clientele (even if the prices will be always really high, the Urus will probably cost 200.00 Euros) or refuse the temptation, maintaining their aura of absolute stylistic and economical exclusiveness?
Up to now only Ferrari seems to have decided to choose the second way, refusing the possibility of producing something different to the traditional sports car, while there are a lot of announcements, indiscretions and projects about different types of super-SUV. We can mention the Maserati Levante, which was announced for the end of this year, the Aston Martin DBX (for 2019), the peculiar Rolls-Royce Cullinan and the new Bentley Bentayga.
The Pandors's box was opened by Porsche Cayenne in 2003 and it seems that it don't want to be closed; it is appropriate to say that we will see a lot of interesting news.