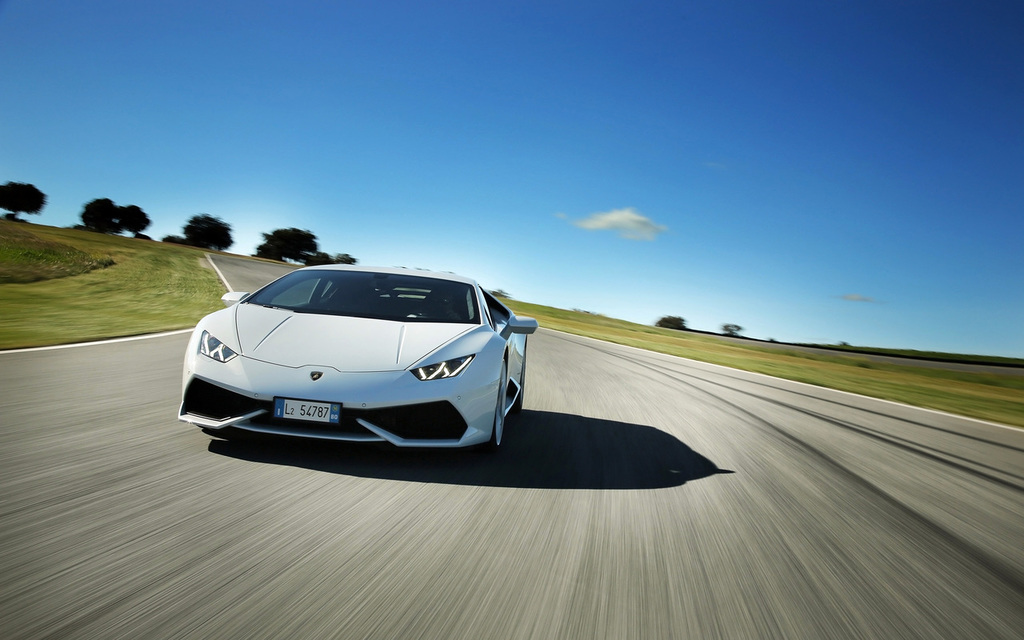 The Super Trofeo is getting off to the last leg
20 Sep 2015
The second race of the Lamborgini Blancpain Super Trofeo Europe 2015 fifth leg ended since few hours, but it is too soon to take stock of a tournament, which gave many emotions and which is not concluded yet; as the matter of fact there is one more last important chapter.
At the same time, besides the competitions in the old continent, there are also the Asian Super Trofeo and the North America Super Trofeo: the finalists of the three competitions will meet together in Serbing (Florida) to obtain the world title on 21st and 22nd November. This means that the decisive encounter will take place immediately after the three continental finals, which are going to be held on 19th and 20th November in that same race track.
The mono-brand Lamborghini tournament was instituted in 2009 and during the seven editions its competitive dimension of the races was consolidated;  for the races it was decided to use only the leading racing vehicles: the Lamborghini Gallardo LP 570-4 Super Trofeo, and from this year also the 620-hp Lamborghini Huracán LP 620-2 Super Trofeo.
Traditionally in this tournament participate both young pilots, who want to increase their career, and GT categories veterans; they compete in two different categories but their mixed participation makes the Super Trofeo Lamborghini very interesting from a sports viewpoint. As the matter of facts it is possible to see how pilots with different approaches and different experiences can drive the same vehicles or cars with similar technical performances.
The usual events calendar envisages two free trials turns (one hour for each one) on Friday, the qualification session on Saturday and two races of 50 minutes on Saturday and Sunday. The official Lamborghini website and its Facebook page always transmit the live streaming of the races: a show, which surely interest the race enthusiast or the Lamborghini ones.