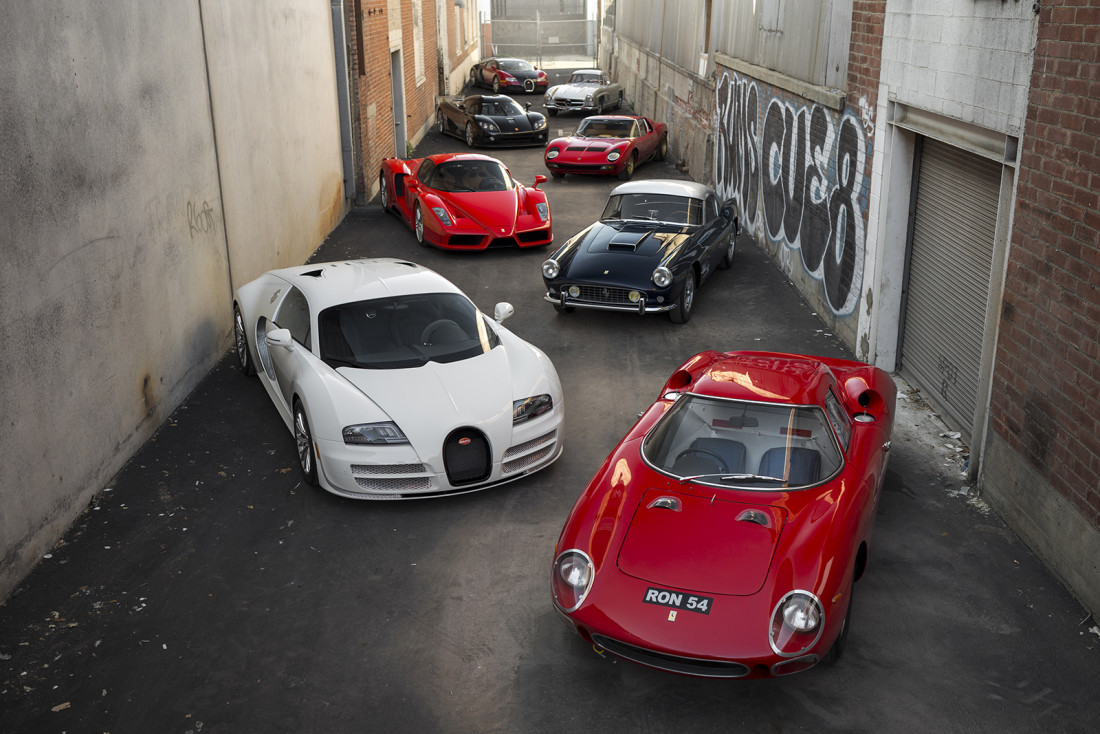 The Pope's Ferrari
21 Oct 2015
The famous auction house Sotheby's has created an unforgettable event, getting to the point of selling the Ferrari, which was used by the Pope in the past.
This event took place on 13th-15th August 2015 in Monterey (California). It was enough to know only the name of the auction, " The Pinnacle Portfolio", to understand that all these vehicles were at the top of every classifications of style and value. All the twenties and more cars belonged to the same collector, who had preferred to remain anonymous. The same auction house had defined this event as "an unique opportunity", and it was right.
The main attraction was, also for the medias and the press, the Ferrari Enzo, which was donated to the Vatican in 2005. Without anyone knowing, the Pope's Ferrari was sold maybe more than one time, and at the time of this event was situated on a podium on the Pacific Ocean shore. The sum, which was paid to get this car, was of six million and fifty-thousand dollars: we don't know how was the exactly dynamics of the negotiation, but we like to imagine that fifty-thousand dollars were the result of a series of breathtaking raisings.
Even if the Pope's Ferrari was very interesting, it wasn't the most desired price of this event; as the matter of facts there were others vehicles, which were on the very top of the classification: a Ferrari 250LM, which was produced in 1964 and which cost 17.600.000$, a McLaren F1 "The Road Going LM", which was produced in 1998 and which cost more than 13 million dollars, a Ferrari 250 GT LWB California Spider, which was produced in 1958 and which cost 8 million dollar and half. If we look the list, we can also find Lamborghini, Maserati, Bugatti: that is, a dizzy carnet.
These are all the vehicles, which were put up for auction (not all these models was effectively sold):
2006 Bugatti Veyron 16.4
2012 Bugatti Veyron 16.4 Super Sport
1959 Ferrari 250 GT LWB California Spider by Scaglietti
1964 Ferrari 250 LM by Scaglietti
1967 Ferrari 275 GTB/4 by Scaglietti
1985 Ferrari 288 GTO
1972 Ferrari 365 GTB/4 Daytona Spider by Scaglietti
1974 Ferrari Dino 246 GTS
2005 Ferrari Enzo
1994 Ferrari F40 LM
1995 Ferrari F50
1993 Jaguar XJ220
2008 Koenigsegg CCXR
1971 Lamborghini Miura P400 SV by Bertone
2008 Lamborghini Reventón
2005 Maserati MC12
1998 McLaren F1 "The Road Going LM"
1955 Mercedes-Benz 300 SL Alloy Gullwing
2005 Mercedes-Benz SLR McLaren
1956 Porsche 356 A 1600 Speedster by Reutter
1988 Porsche 959 'Komfort'
2005 Saleen S7 Twin Turbo
1967 Toyota 2000GT