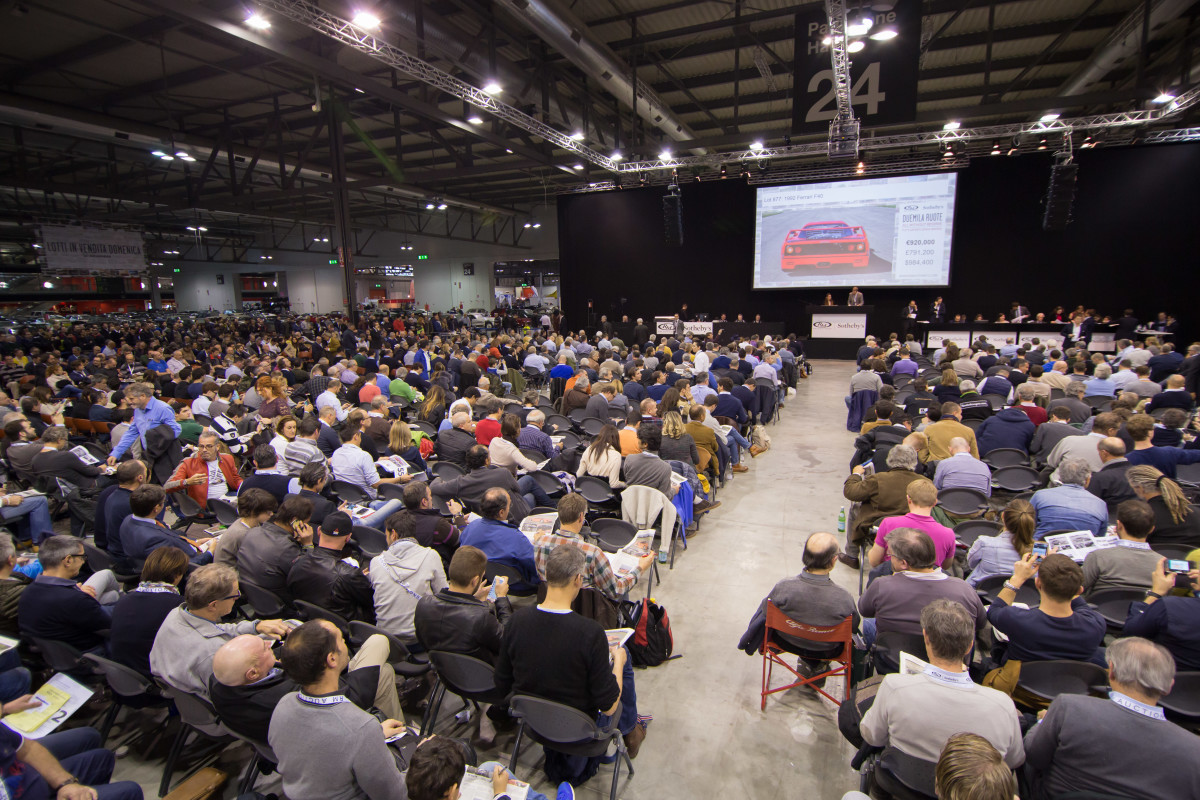 The AutoClassica millionaire auction
30 Dec 2016
According to the official website, it is "the biggest car auction that has ever taken place in Europe". At the end of November the popular AutoClassica gathered millions of euro in Milan.
The sixth edition of this international event was held in Milano Rho exhibition centre, attracting the crowd with many memorable news and competitions. Among the many initiatives there was a huge auction supervised by Sotheby's, able to attract one-thousand participants who were anxious to offer their money. There were many available seats and they were all sold out.
It consisted of three passionate days made of constant raising for eight-hundred lots of products including cars, motors, boats and bicycles. The most memorable products were anyway a few noble Supercars that gathered nine-million euro. The earnings were far higher than expected, which makes this auction one of the most successful events ever.
Here is a short list of the most amazing sales:
Ferrari 275 GTB Alloy Aluminium (1966), sold for 3 million and 50 thousand euro
Maserati MC12 (2004) – 2,7 million euro
Ferrari 365 GTC (1969) – 660 thousand euro
Ferrari 599 GTB Fiorano (2007) – 480 thousand euro
Lancia-Ferrari LC2 Group C (1991) – 760 thousand euro, which was almost double of the starting price.
We can say that this auction has been particularly productive for both collectors and organizers who are now seeing it as a compulsory yearly event.