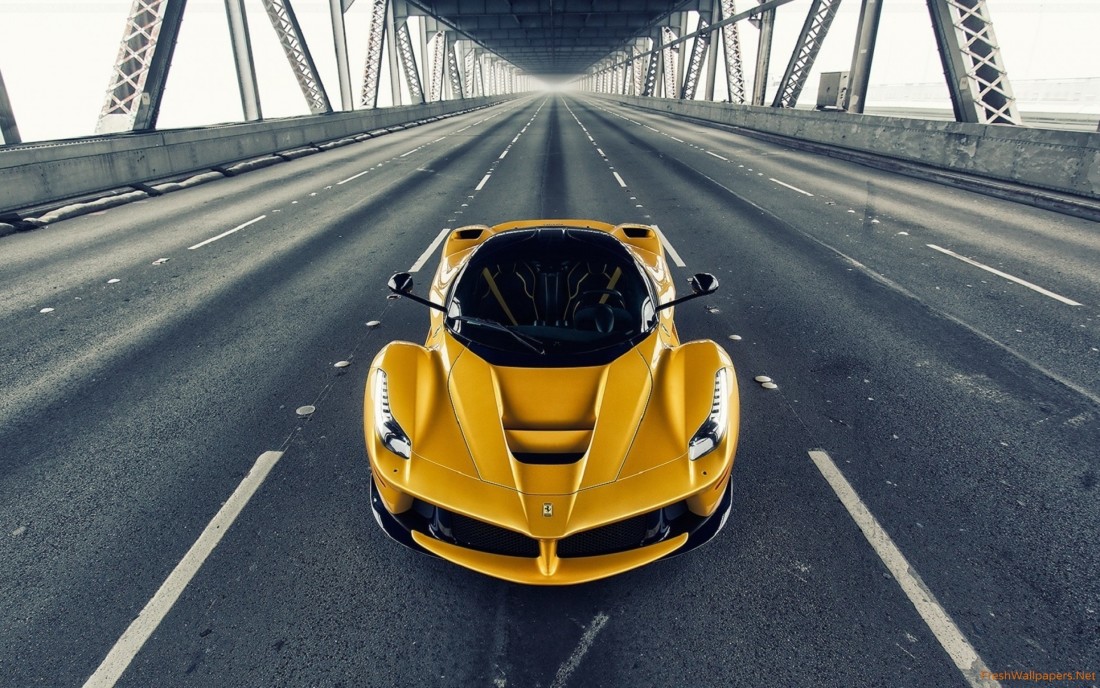 Supercar Street Race in Beverly Hills
31 Oct 2015
In the middle of last month in Beverly Hills took place a street drag race , called Supercar Street Race by the American press.
Are you imagine sandy race track, the engine roars in the middle of the night and a frantic public? You are completely wrong. It seems ironic that the Hollywood iconography could suggest these images, because the race, which took place near the studios, was really different.
A very rare canary yellow Ferrari LaFerrari, registered in Qatar, and a white Porsche competed in broad daylight in a residential area and they has been immortalized by the residents. The two reckless rivals didn't observe any type of traffic signal and they drove near other vehicles. This absurd race finished when the Ferrari, whose pilot drove it evidently without any skill, begun to emit a dense white smoke from the bonnet air intake, impelling the pilot to stop the car.
It is not necessary to underline the scarce intelligence of the two men, but apart from this obvious consideration the identity of the pilots is still unknown. The first policeman, who arrived on site told to the press that the Ferrari pilot would have affirmed to be protected by the diplomatic immunity, an unlikely circumstance which could not justify a similar piratical driving. Some indiscretions reveal that the owner of one of the two cars could be Khalid bin Hamad al Thani, a member of the Qatari royal family.