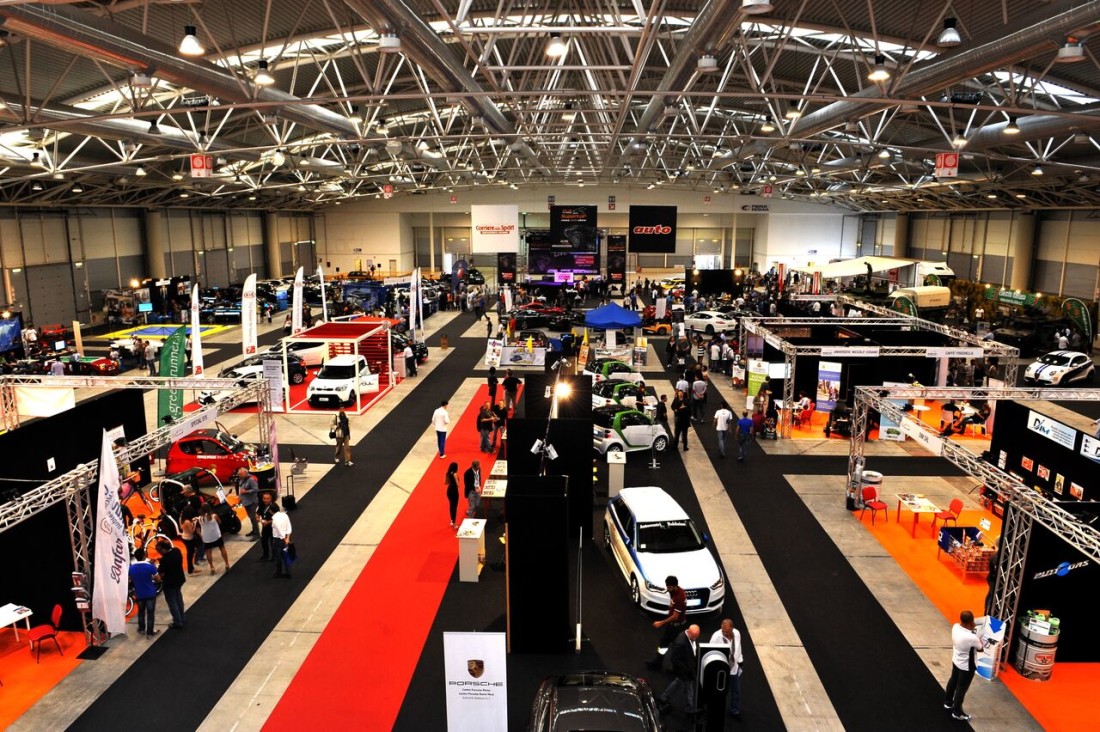 Supercar Roma Auto Show 2015: Not only Ferraris
16 Nov 2015
This event was held in October but people, collectors and magazines were so enthusiastic about it that it is still one of their favourite topics in both articles and small talks. The Supercar Roma Auto Show second edition has intrigued and fascinated the majority of the visitors despite their interests and expectations. Besides being a great event for those who love cars in general, it also offered a huge variety of attractions for everyone.
Among them there was, first of all, the very first presentation of the two vehicles which have, later on, enlightened the commentators with passion and enthusiasm thanks to their technological innovations. We are talking about Tesla Model S P90D and Lotus Evora 400 model. P90D steps into the market as the new top product of the American producer, ensuring an acceleration from 0 to 100 km/h in three seconds and a 250 km/h speed which are excellent performances for an electrical car.
The most surprising thing, though, consists of the new futuristic security devices, especially the Autopilot which uses 12 ultrasonic sensors and a radar which covers the entire vehicle with a virtual field. These measures are supposed to avoid dangerous accidents allowing, at the same time, the driver to maintain high autonomy and keep control of the car while driving.
Besides these new models, the exposition hosted 400 cars of the most prestigious brands, among others: Jaguar F Type 3.0 V6 Coupe' AWD, Maserati Gran Cabrio MC Centennial Edition and Mazzanti Evantra. These brands are not usually on the expositions' participants lists but Marco Galletti (the main organizer of the Supercar Roma Auto Show) did not want to brush them aside.
The Maranello company could not hep but organize its own convention inside the exposition. As a result, at some point, each pavilion was "joined" by some Ferraris. To be honest, this initiative was taken by the Passione Rossa- Ferrari Club, but it is inevitable to interpret it as a wise marketing choice. As a matter of fact it allowed the audience to meet the owners who, in turn, were involved.
Even though Supercars were dominating the scene, they were inserted into a larger frame of very interesting and significant offers. It was in fact possible to attend the national finale of the Tuning EMMA competition and to see some drafting and stunt drive demonstrations in some simulators, including armoured vehicles, in the Ecotech area dedicated to the sustainable mobility.