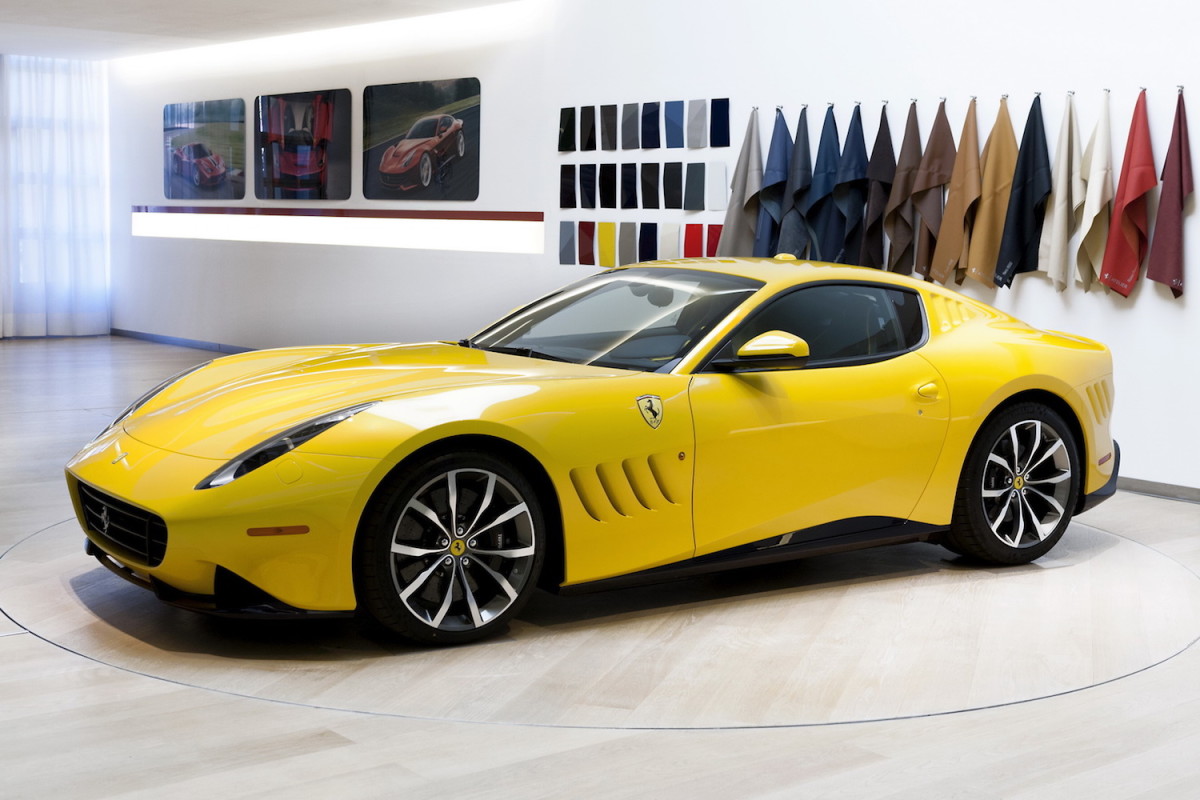 SP 275 RW Competizione
16 Jan 2017
Right before Christmas, Ferrari revealed its last tailor made creation: SP 275 RW Competizione. The person who commissioned it is an American customer whose identity remains a secret. The vehicle is in fact a Special Project which means a personalized model going even beyond the Tailor Made program. By commissioning and financing a Special Project you get the chance to have a unique car which does not exist outside of your garage.
We do not know much about the mechanics and the performances of this car. The engine is a 6,3 litre – V12 engine, an empowered version of F12 Berlinetta's, while the gear shift and the transmission are the same of F12 tdf.
It is the design that tells us where the technicians have found their inspiration from or, at least, what the customer has asked for. SP 275 RW Competizione recalls very much Ferrari 275GTB which has made the company history. This car from 1964 has won four times the 24 hours Le Mans along with many other competitions in Monza, Nurburgring and Daytona.
Its special profile is recalled by SP 275 RW Competizione in its side gills, air vents that are placed above both back and front wheels. The colour itself is a praise to one of the teams of that emotional past sportive season i.e. Ecurie Francorchamps, whereof the secret customer is probably a huge fan.
To realize this jewel it also took the cooperation of Centro Stile Ferrari and Pininfarina; a historical combination that, in this SP 275 RW Competizione, seems to be a winning one.