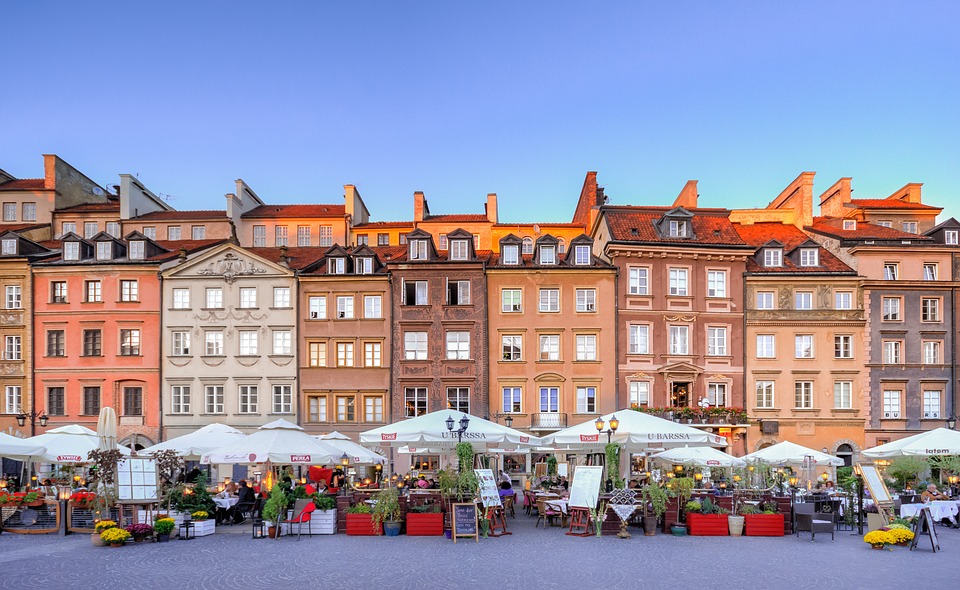 Rent a car in Warsaw
14 Mar 2018
Warsaw is tha main and the most populous city in Poland, rich in history and culture, where traditions and the past echo in the walls and in the architecture. Completely destroyed during the Second World War, the Old Town was completely rebuilt, faithfully to the original one, and has now become a young centre, modern and future-oriented.
Called, once, the "Paris of the North", Warsaw has a favorable position, since it rises on the banks of the Vistula river. The richness of culture and art is reflected in the presence of numerous universities and museums, which have helped to make Warsaw a frequented and visited capital, like other big European centers. Luxury hotels, restaurants, cafés and shops have attracted thousands of tourists, who remain enchanted once immersed in the history of the country.
There is a lot to see: the Market Square, located in the Old Town and frequented by artists; the Palace of Culture and Science and the Royal Castle. In the Church of Santa Croce there is the urn of Fryderyk Chopin, the famous Polish pianist who has also a museum dedicated, the Chopin Museum, located in his villa. The royal buildings are magnificent: the Ujazdowski Castle, the Lazienki Palace and the Belweder Palace.
The Up Cars car park is at your disposal to accompany you on this journey.