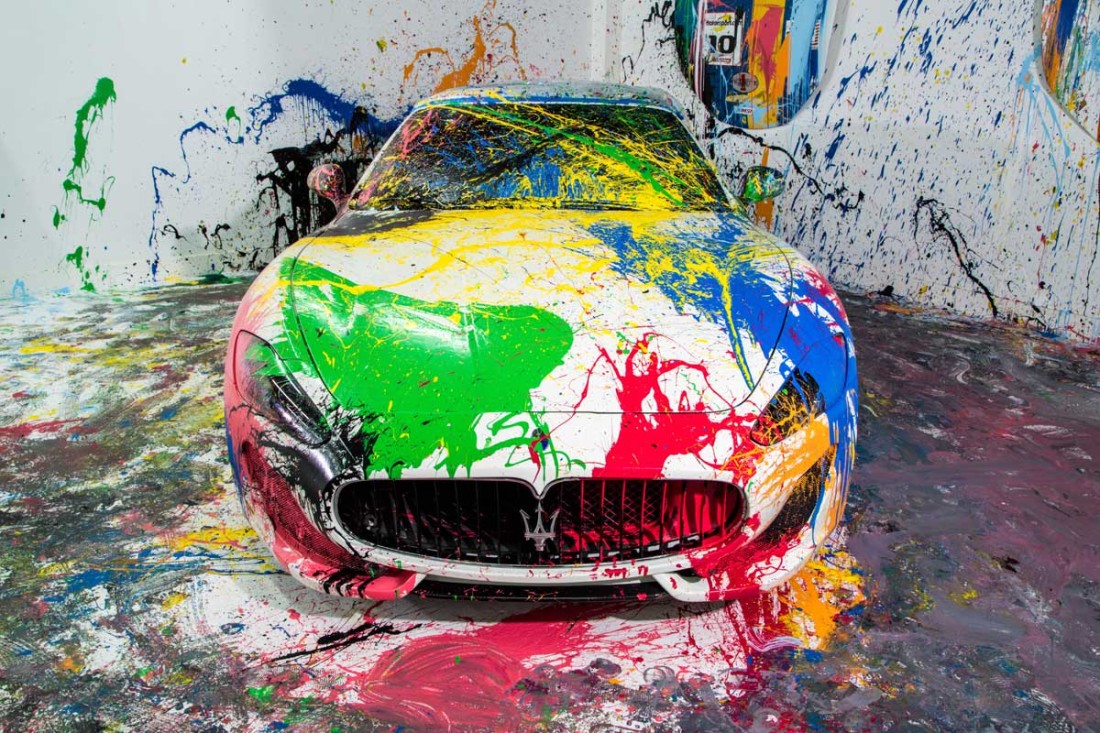 Painted Supercars
30 Nov 2015
Miami Art Week is an annual exposition dedicated to art events which are generally characterised by an eccentric and unusual slant. Among all the participants Art Basel shines for the exclusivity of its works. As a matter of fact it was exactly one year ago when painted Supercars were undoubtedly dominating the scenes in the most extravagant manners.
The floral motif of the Latin-American artist Alexander Mijares on the bodies of some Lamborghinis might be extremely suitable to the taste of the most original collectors. There are people who say that the paintings were not made directly on the car body but they were instead made on a vinyl upholstery and that are, thus, removable. Of course that might be true but, even though they were actually made on the body of the car, it would not be damaged anyway. After all we would not be surprised at all if some of these models were wandering around Florida right now.
The artwork by Mr. Brainwash represents a completely different thing. It consists of a white Maserati stained by wild buckets of the most colourful and vivid paint. We could perhaps describe it as an unbelievably expensive palette which tries to emulate Pollock without really succeeding in it. Whether your artistic judgement is positive or not, it is undeniable that this initiative has cost a Maserati.
In the middle of these two pieces of art we can find a wide range of vehicles such as Ferraris, Lamborghinis, Bentleys, Mercedes-Benz and… a bus! The artist used this heterogeneous variety of vehicles in order to praise the Monopoly game. He did this by attaching to the body of each white car some examples of decalcomania inspired by the above mentioned board game's graphics. It is natural to wonder if there is, somewhere out there, a lattice of roads and squares suitable to become the board of this unusual car.