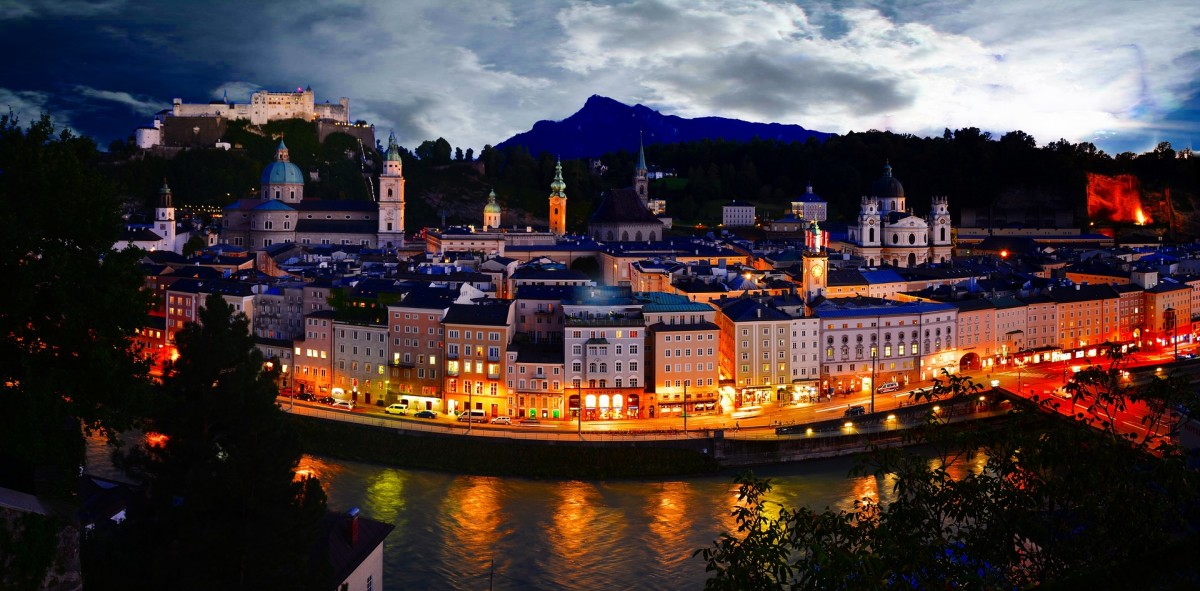 Music and elegance in Salzburg
15 Jan 2018
Salzburg is an Austrian city with a unique and graceful atmosphere: located among the Alps, it is crossed by the river Salzach and it is Wolfgang Amadeus Mozart's birthplace. A small paradise perfect for a romantic getaway. And that's not all: the clearly visible Baroque architecture in the bishop's residence or in the Residenzplatz's fountain makes it an UNESCO's World Heritage Site. It is, for sure, one of the most beautiful Austrian cities.
Mozart is certainly the symbolic personality of the city, still alive and strongly present in the culture and traditions: its music and its history echo everywhere. At 9 Getreidegasse, in the historic center, there is the Geburtshaus, the house where he was born. Here are kept many original versions of his music sheets and some of his musical instruments. Unmissable is also the Salzburg Festival in the summer, where operas, theater and concerts are performed: the city becomes a high level musical center, where the greatest artists and composers perform.
The medieval fortress Hohensalzburg, which is in great conditions, dominates the city and it is placed on a hill, reachable on foot or with the funicular. Also Mirabell gardens, in perfect French style, attached to the Mirabell Castle, are wonderful. The cultural and musical traditions of this city are truly endless. Salzburg is a destination to see at least once in a lifetime.
Rent one of our luxury cars and drive to neighboring Austria. You will be enchanted.