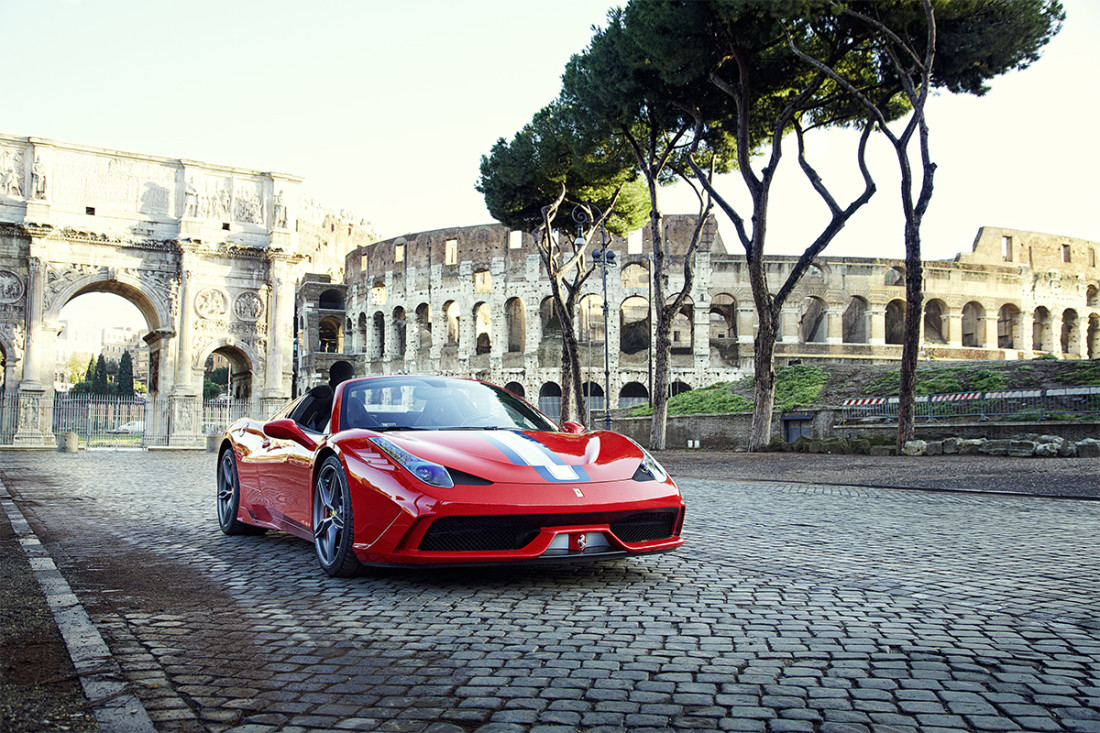 Luxury Rome, by Supercar
03 Dec 2015
The Italian capital city is the scenario of humanity: this is also what makes it rich and eternal. Rome offers you popular neighbourhoods, thousand-year old monuments, strict religion and wild night life.
Rome has everything but each thing has a different value. This is well presented in an article which appeared last summer on the Repubblica newspaper. It claimed in fact that the eternal city is usually preferred by those tourists who are seeking for both substance and form without caring about their price. The tourist sector of Rome has been overwhelmed for decades by the heavy and vast cultural heritage which felt much too gigantic to be well showed, told and passed on. It has recently put its potential in the right channels thanks to a new and demanding audience who knows what to seek for and opt for it.
You should find out yourself why Rome is the fifth most popular destination in the world among travellers who can afford best, and you should find it while driving a proper vehicle. UpCars' staff is at your complete disposal to offer you the perfect solution for your holiday in the eternal city.