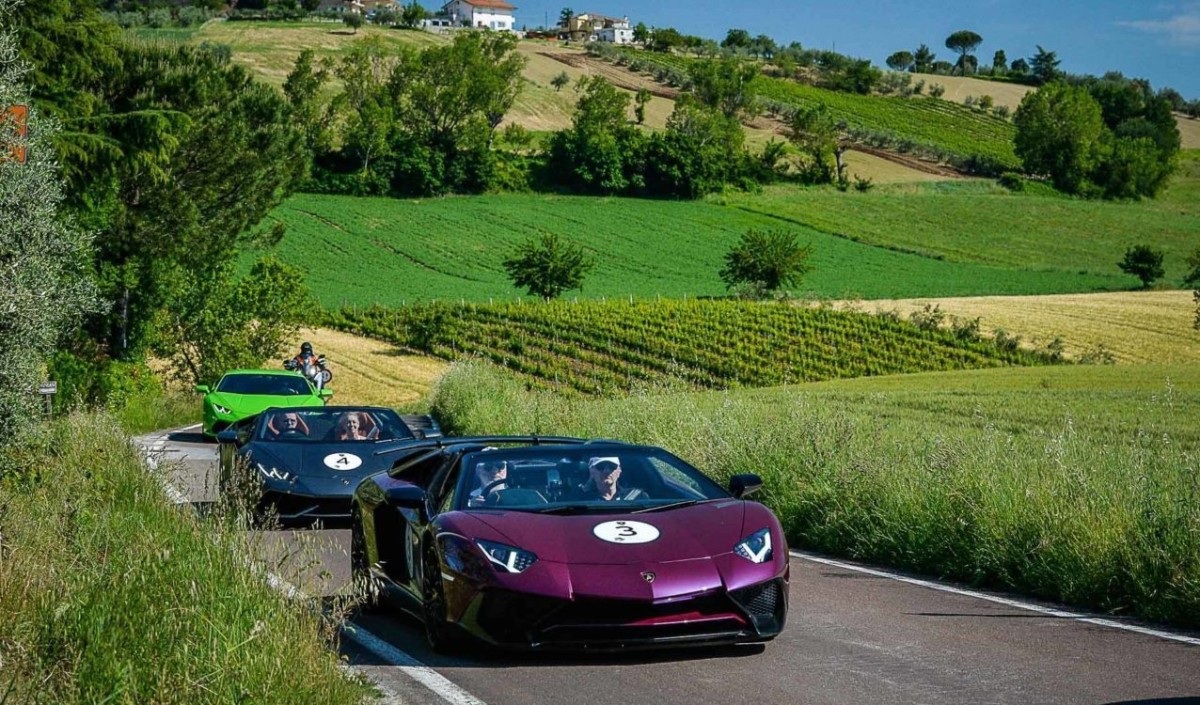 Lamborghini Italian Tour 2016
02 Aug 2016
Lamborghini Italian Tour is definitely the most famous and exclusive event for all Lamborghini owners. The car manufacturer arranges a yearly weekend dedicated to its classy and excellent customers. The tour is always different and, this year, it crosses Emilia Romagna and Marche. Everything will be starting from a luxury hotel in Rimini and enter later on the hinterland and the surroundings with their treasures, landscapes and delicious food.
The first day will be dedicated to San Marino and the hills in Marche. It will later move on to the Adriatic coast and the San Bartolo natural park. On Sunday the tour is going to get to Ravenna and Faenza to end up in a very precious way.
There are going to be lots of people from all over the world along with more than 20 cars who have already taken part into the first event of the summer. As a matter of fact Lamborghini Italian tour 2016 takes place three times in a few months in order to respond to a higher and higher demand of amateurs and fans. The next dates are 2nd- 5th September and 9th – 12th September.
At this event you are allowed to expect anything spectacular such as five Aventador Superveloce models which have literally taken out everyone's breath furing the last meeting. It was inevitable for it to become a very crowded and busy event where people are queuing everywhere.