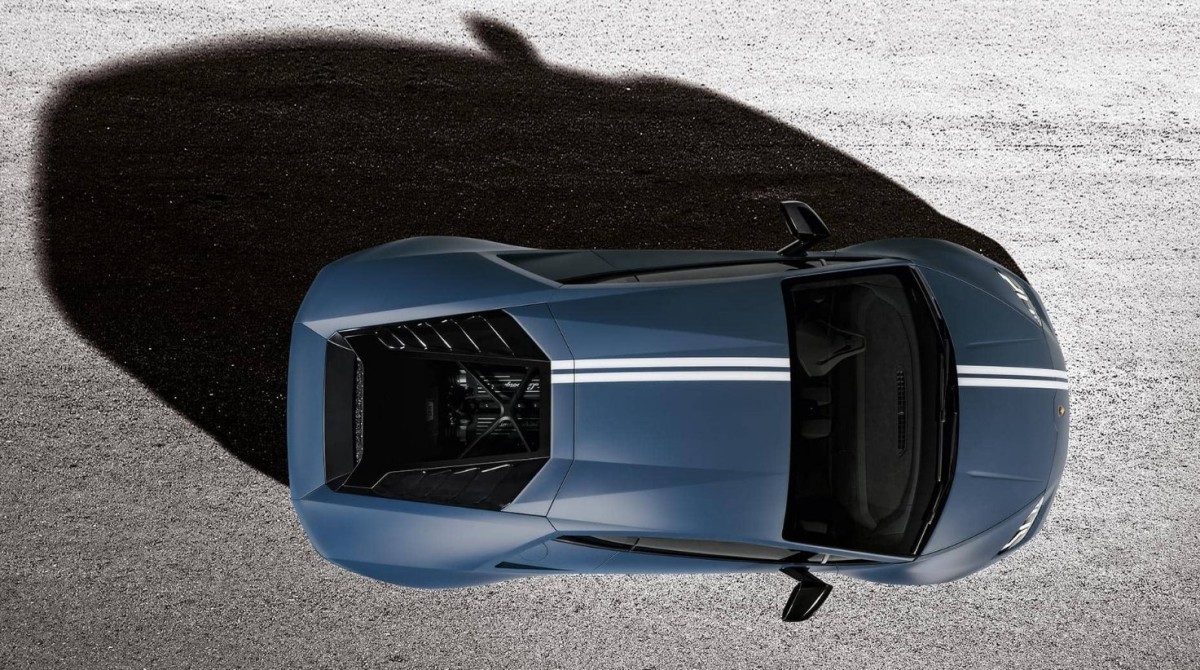 Lamborghini Huracan Avio
22 Jun 2017
Lamborghini Huracan Avio is a special version of the powerful coupe. It is conceived as a tribute to the aviation world, whose style and symbols are recalled. Produced in only 250 numbered copies, the car appeared at the beginning of 2016 in the same Geneva Motor Show that saw the launch of the Centenary. This may explain why Avio has not received the deserved visibility: there was another protagonist.
Yet, in appearance and inspiration, Huracan Avio is among the most successful limited edition Lamborghini. The special aspects mainly concern the style which is completely revised to reflect the audacely energetic spirit of adventures in the sky. Five different colors deriving from aviation world give a strong and unique identity to the car.
L63: visually a call to numbered aircraft carriages, but actually a tribute to Lamborghini's foundation in 1963. The choice of refering to the aviation world lies in the well-established tradition of Lamborghini to associate its image with the "powerful" one of institutions, such as law enforcement.
Even the interiors have been rethought to be coordinated with the new style. From the Alcantara seats to the car logo – L63 – they ensure that the pilot never forgets to drive a unique and special model. Huracan Avio is so successful to be suspicious: it is possible that Huracan has been developed with the same suggestions.