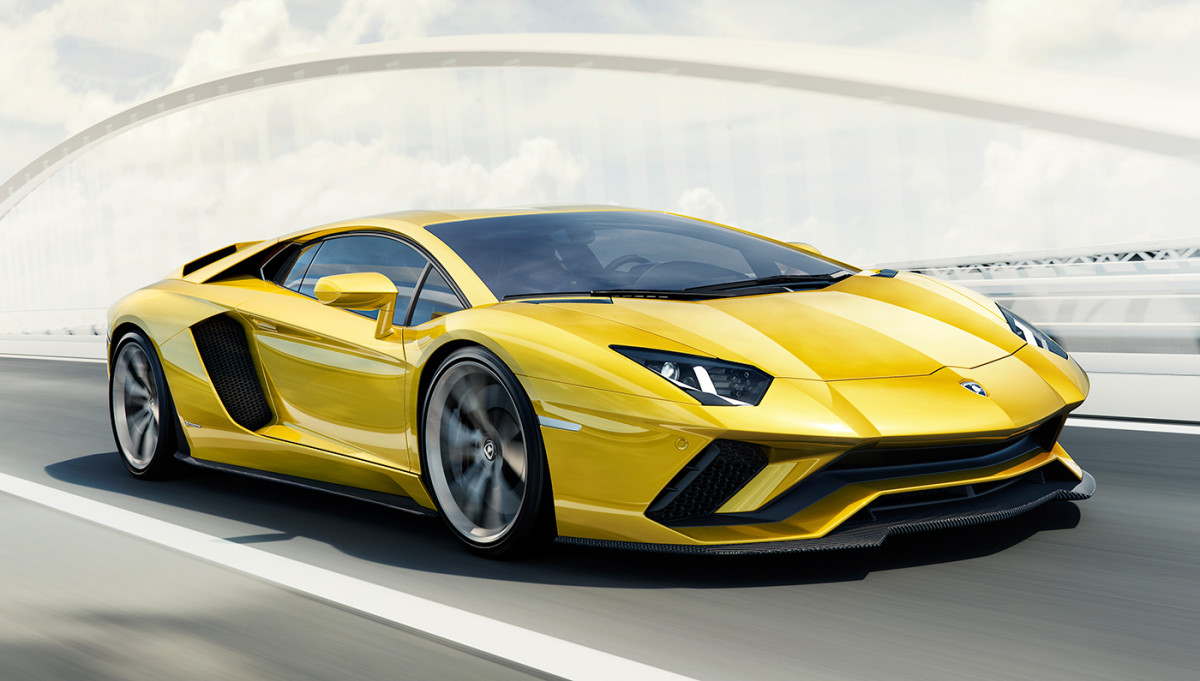 Lamborghini Aventador S
05 Jan 2017
Right when we thought the prestigious Aventador had reached the top, here it comes another version which is much better under many viewpoints: we are talking about Lamborghini Aventador S.
Its name does not have to confuse your minds: it has nothing to do with Aventadr LP750-4 SV (Super Veloce Ing. Super fast) which was presented in Geneva two years ago. The new born is just a deep faster and more powerful reinterpretation of the model. The V12 engine is the same we got used to but some modifications have made its performance even better (from 700 to 740 horsepower).
The four wheels are the biggest news, though. On a bend the back wheels automatically set themselves outwards which means in an opposite direction from the front wheels, and this makes the vehicle incredibly stable. In order to allow this new feature, both the steering wheel and the suspensions had to be changed a little so that the driver gets an incredibly natural feeling while driving in spite of the electronic mediation.
In fact the latter has got a more essential role in the whole driving process. There are many sensors that are constantly transmitting information to a control unit called LDVA (Lamborghini Dinamica Veicolo Attiva – Ing. Lamborghini active vehicle dynamics) which sets many different mechanical systems as a consequence. This comes along with four available basic modalities, Road, Sport, Race and Ego which are all meant to highlight the many aspects of a driving experience.
Aerodynamics was in turn changed with a better performance and an even more aggressive look with sharp lines and surface. The tyres, developed with Pirelli, are completing the picture along with an internal display in the cabin.
The car will be available from next spring with a basic price of 340.000 euro.