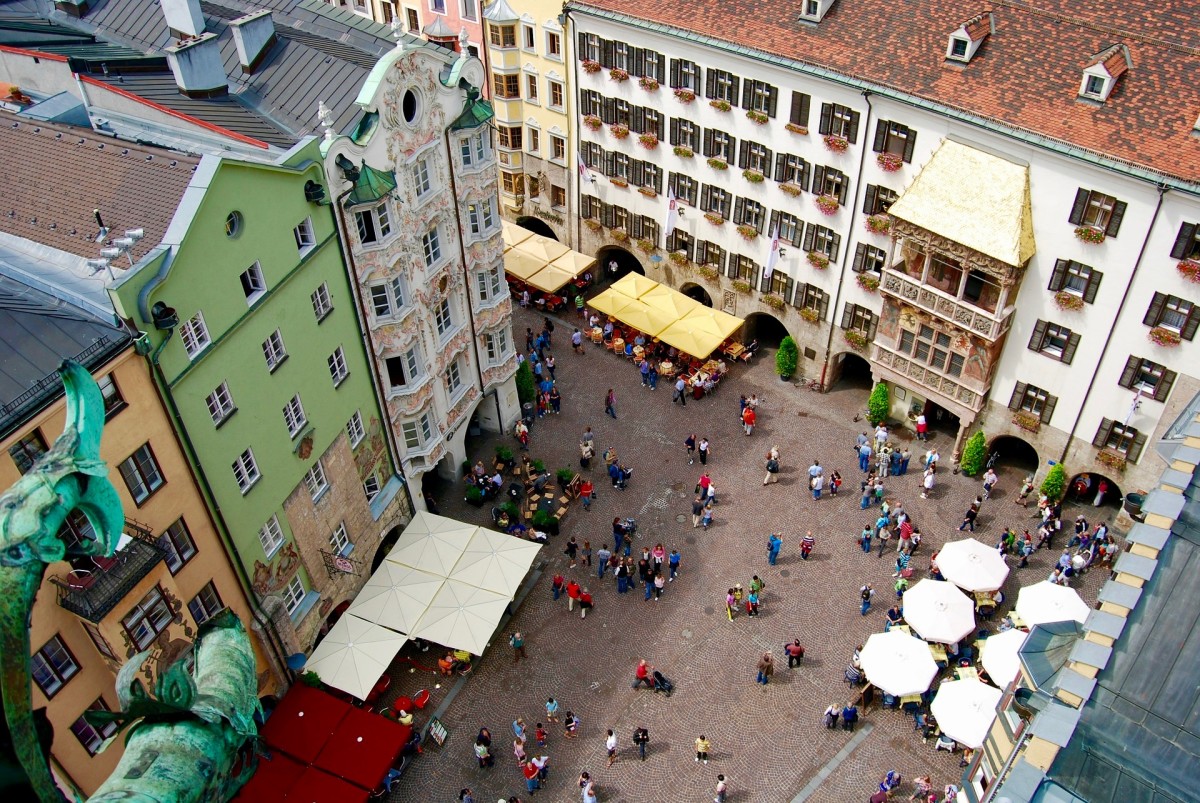 Innsbruck: the magic of Tyrol
15 Jan 2018
Innsbruck is the main city of Tyrol and an elegant austrian town with colorful gothic and baroque buildings. It is located a few kilometers from the Italian border and it is surrounded by a mountain range called Nordkette. Crossed by the river Inn, its name literally means "bridge over the Inn".
Beautiful also during summer, the magic of Innsbruck is certainly released during winter time, when the snow falls gently, whitening the landscape. Twice place of the Winter Olympic Games, in 1964 and in 1976, it is a great mountain resort equipped for passionate skiers, who will find a high level alpine centre.
When Christmas approaches, on the other hand, Christmas markets, that can be found in the small centre, are absolutely unmissable: traditional Christmas decorations, evocative lights that light up every corner of the town and sweet scents of typical products heat the cold winter air. A market full of life and wonders. Not to mention the glittering Swarovski tree that illuminates the days of the Advent in the Marktplatz: 15 meters high and a cascade of 170,000 crystals.
Rent one of our cars and go to this magical atmosphere. We will take care of everything else.