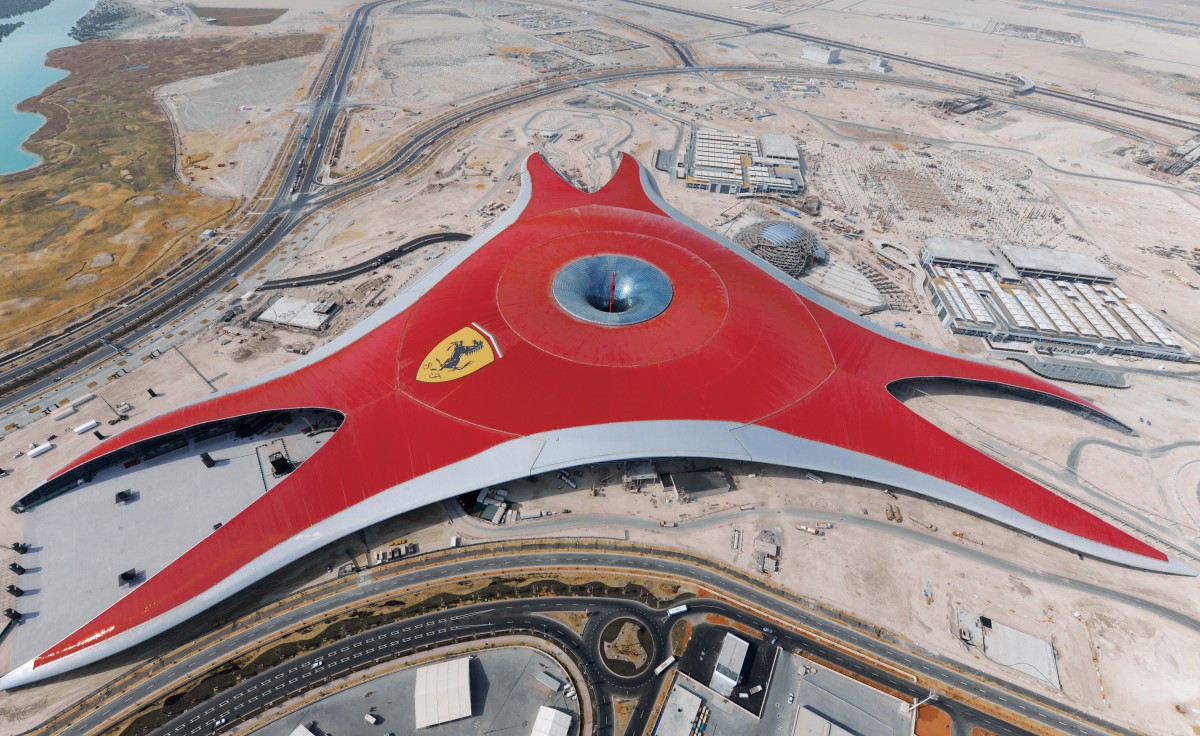 Fun and adrenalin: the Ferrari theme parks
06 May 2016
The grand Ferrari World Abu Dhabi has made perfectly clear that this popular car factory and its legend can be a great source of profit also outside the world of supercars and fashionable accessories. In fact the island of Yas, Emirates, hosts a two-thousand-square-meter-big amusement park which is covered by the biggest Ferrari logo which was ever designed. It also offers the fastest roller coaster in the world, which is an essential quality for an amusement park. It runs at an incredible speed (240 km/h!!!) because its purpose, is to have passengers experience the same feelings as they were travelling on a race Ferrari. Among the many attractions of the park you can find a Karting Academy, live shows and carousels for children and everything is framed by luxury hotels and restaurants.
This park has been such a great success that last year the Italian car factory has started building Ferrari Land, another theme park but this time in Europe, near Barcelona. It will probably open in 2017 as part of the wider project "PortAventura" and it costed a hundred million Euros. This time the park will host the highest roller coaster in Europe, which can accelerate up to 180km/h in only five seconds.
Having said so, it does not sound surprising at all that Ferrari has signed an agreement with the Beijin Automotive Group and the Baic Eternaland about the realization and management of a Ferrari theme park in one of the Chinese biggest cities. We will see which record it breaks.