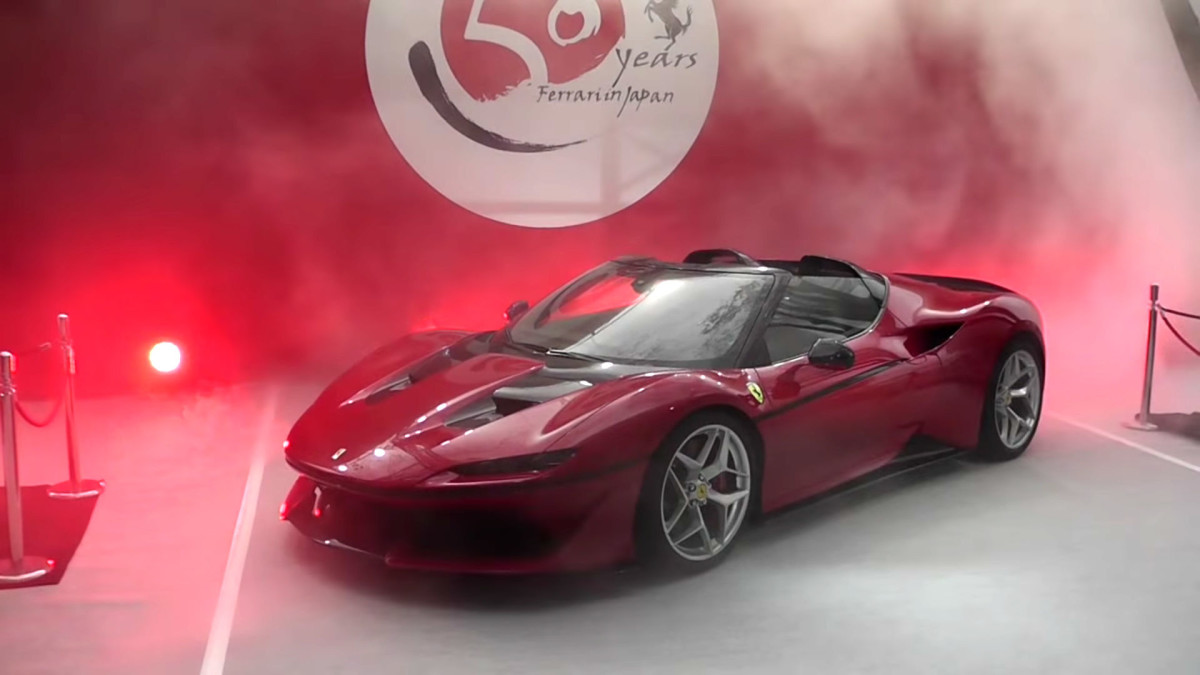 Ferrari J50
23 Dec 2016
It has been fifty years since Ferrari arrived in Japan and this event deserves to be celebrated. That is why Ferrari J50 appears in Tokyo in the National Art Centre, gaining immediate success.
This model descends from 488 Spider wherewith it shares the same 8-cylinder engine even though it looks like a completely different vehicle. The engine is in the back, under a transparent cap that allows us to watch is as it works. As a consequence, there are no back seats in this car. This, together with the removable roof, makes this vehicle a truly sport car with no unnecessary and excessive devices.
Under an aesthetic point of view, Ferrari J50 is definitely boldly innovative with lateral vanishing lines and a lowered body that promises high performances and satisfy the Japanese interest for futuristic solutions. This is why the new car body had Ferrari engineers reconsider the vehicle aerodynamics entirely.
When we deal with a celebration, we usually have to do with a very small amount of cars but, in this case, the limitation is very extreme: there will be only 10 Ferrari J50 models in the world and each of them will have its own colour and finishing becoming, thus, unique.