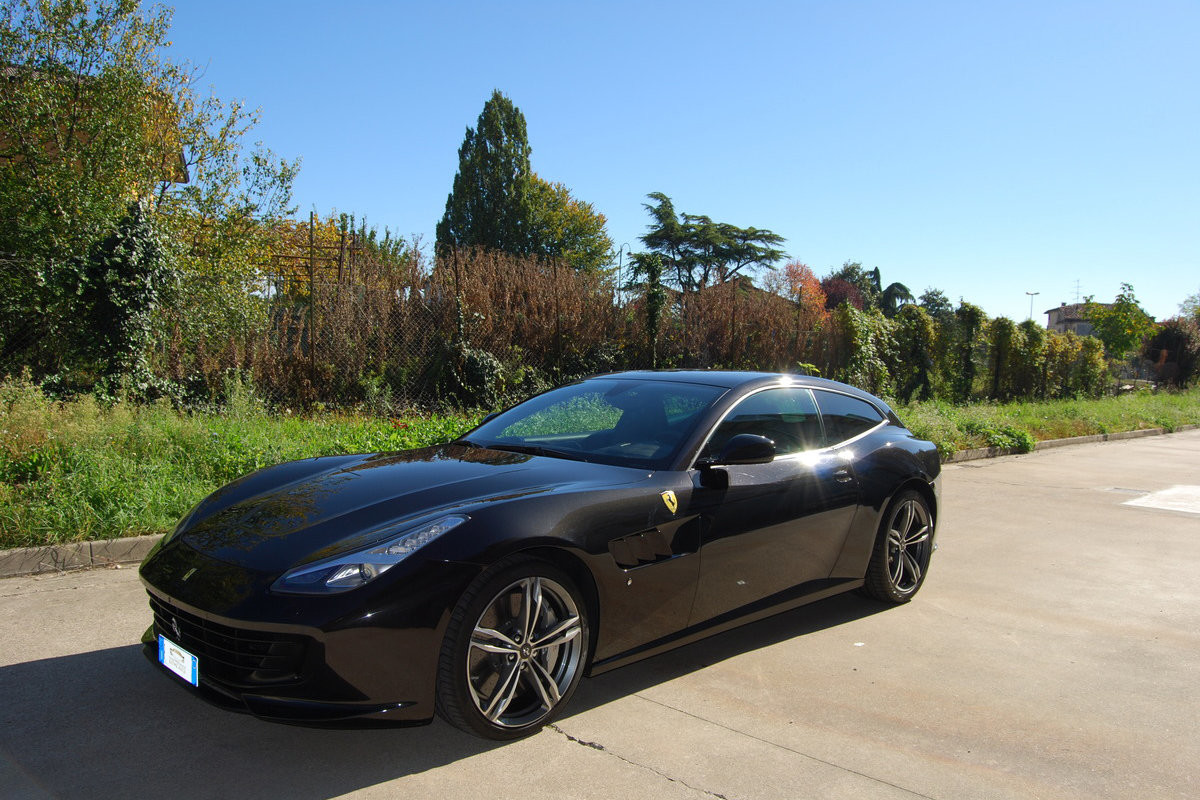 Ferrari GTC4 Lusso for rent
18 Feb 2017
Ferrari GTC4 Lusso was presented to the public last March in Geneva and it is already available in our catalogue for our customers!
This GT vehicle meets the requirements of a practical and dynamic car, able to adapt to any sort of use including a daily one but still possessing good sportive features and all the style that Ferrari demands and embodies as well. Ferrari GTC4 Lusso is a substitution of Ferrari FF but it still reflects its main characteristics such as four seats, four drive wheels, big trunk and a maximum speed of 335 km/h.
There are no more similarities, though, and Ferrari GTC4 Lusso shows some technical innovations that create a driving experience which has been unknown so far. First of all the V12 6260cc engine is placed in the forward part of the car with its 690HP. This new propulsion gives a higher acceleration reaching 100 km/h in 3.4 seconds. What is even more surprising is the new 4RM-S system that aligns the back wheels differently from the front wheels. This new detail increases the road holding under any circumstances in terms of weather.
The design by Flavio Manzoni is energetic with marked lines and two air intakes that highlight the harmonious shape of the sides. We chose black for both car body and interiors because it recalls very well the elegance of the car itself.
Our Ferrari GTC4 Lusso is available for rent: call us now!