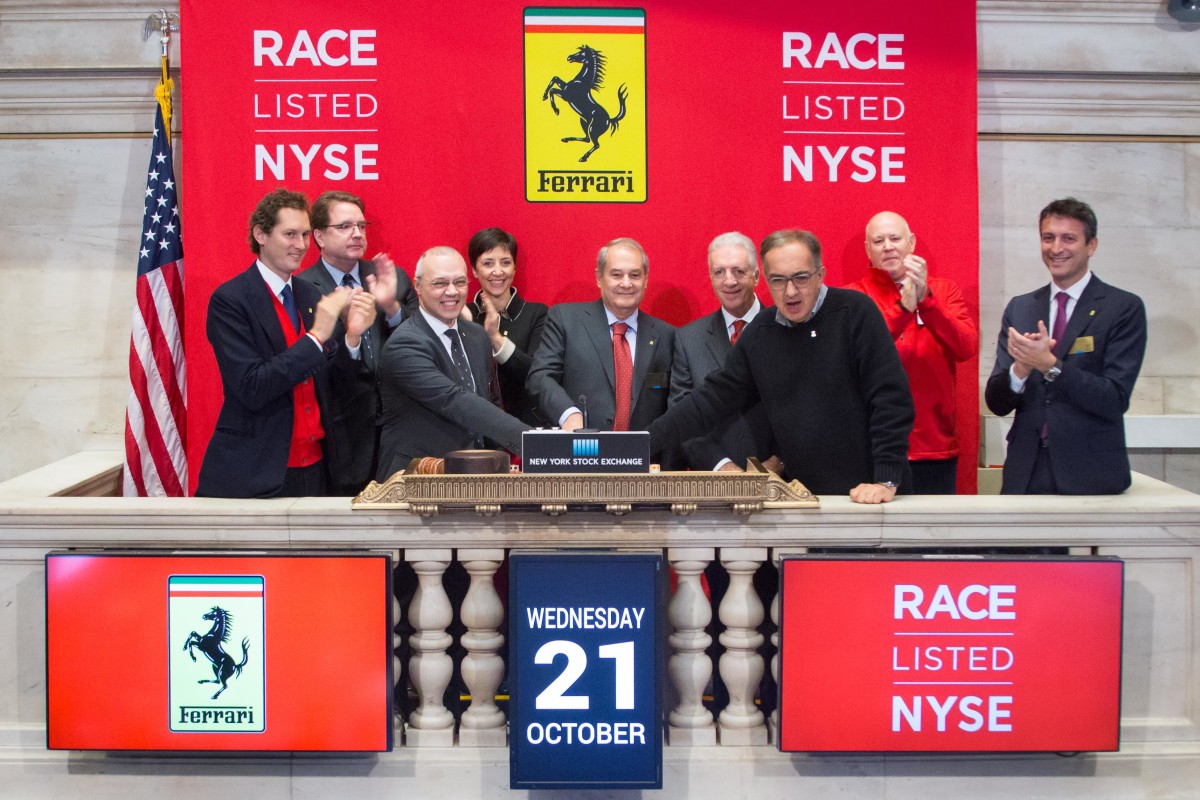 Ferrari and the stock market
15 Jan 2017
A nice article by FormulaPassion tries to sum up the first year of Ferrari in the stock market, highlighting lights and shadows of one of the hardest decisions in the Ferrari history ever. Rather that summing up the events, it seems now more interesting to try to understand what kind of future if awaiting for Ferrari now that many stockholders say they have the right to interfere with its management or, at least, with its profits.
Let's start from what is not going to happen: there are not going to be new models of radically different categories; no sedans, no Gts, no SUVs or other too ordinary devices which do not deserve the attention of the engineers in Maranello.
This is definitely in accordance to what was always claimed but where can they find the resources to pack the stockholders back for their large investments as well as cover the huge 2,8 billion euro – transfer to FCA? Sergio Marchionne thinks there might be two different ways to do that.
The first thing could be to increase the value of the brand in other fields than automotive encouraging, thus, the cooperation with many other members of the luxury market. We can then expect a massive production of accessories with the Ferrari logo on them along with any other production that their marketing office might consider fruitful like, for instance, Ferrari theme parks that are spreading all over the world.
The second and more simple way is to increase the production. On the one hand we have to consider that the demand has always been higher than the offer and this is the mile stone Ferrari has built its legendary exclusivity on. Marchionne's words promise more than 9.000 vehicles in 2018 and this is a clear sign that a new era is beginning. On the other hand to a bigger income correspond new opportunities. This might be a compulsory change but it is definitely interesting to observe.