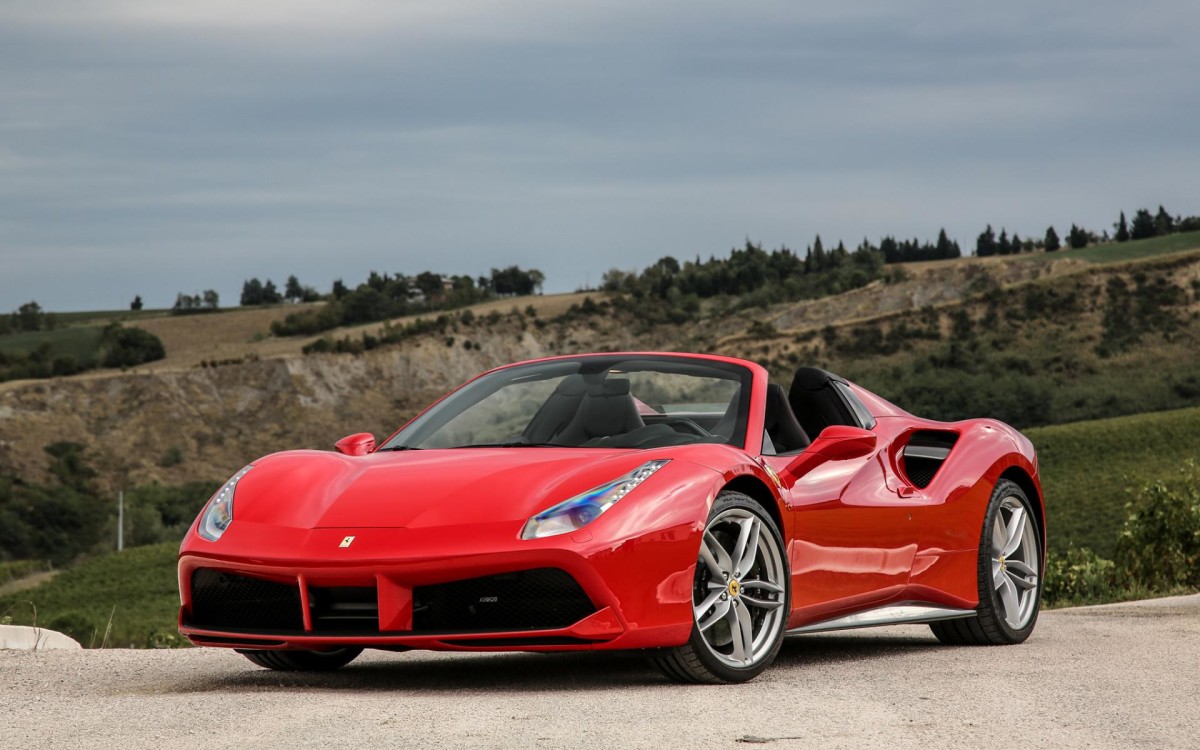 Ferrari 488 Spider
24 Feb 2017
From a Spider to a coupé in less than 15 minutes even on road. This is the new Ferrari 488 Spider; a car for those who want to get the best out of any experience.
The magic is done by a retractable hardtop similar to the one that Ferrari 458 has and that this new 488 is going to replace. Choosing a hardtop over canvas has not lessened the car's performance. It seems, in stead, that the car is 25 kilos lighter. This new vehicle is as powerful as its basic version (488 GTB):  0-100 km/h in 3 seconds and a maximum speed of 325 km/h. They have in fact the same 8-cylinder and 669HP engine placed right behind the centre of the vehicle.
Since its first presentation to the Frankfurt auto show in 2015, Ferrari 488 Spider has always been visiting us in our dreams.  Today it also comes into our catalogue among those vehicles meant to adventure.
Driving Ferrari 488 Spider feels like an energy flaw through the body. Whether you leave on a short trip or a memorable holiday, this car grants you wind in your hair and shivers down your spine. Renting it is extremely simple: call us and tell us what you need and we will prepare a special offer for you in the blink of an eye.  What stands between you and Ferrari 488 Spider is just a phone call.