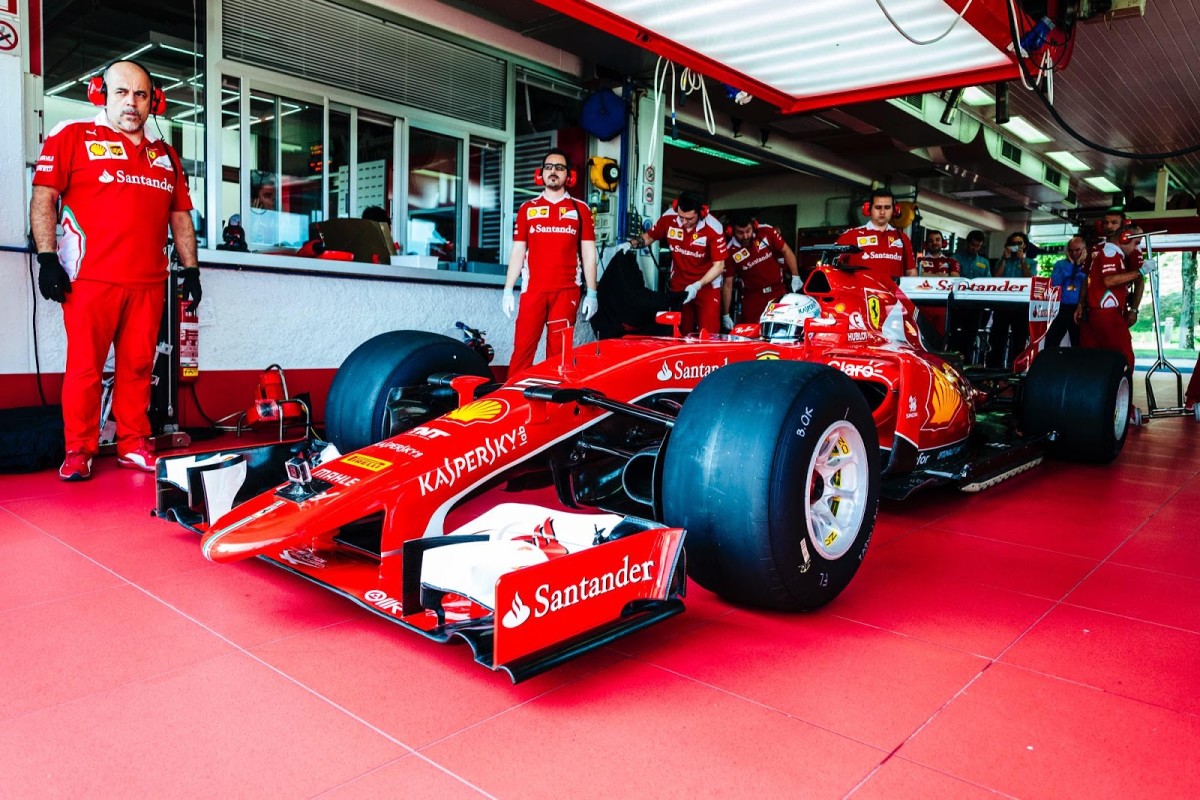 F1 2017: Ferrari is warming up the engine
11 Jan 2017
As many magazines have already said about this topic, Scuderia Ferrari is apparently in a very delicate situation. The changes in the F1 regulations allow a substantial rearrangement of the car which leads up to hope that this would favour Ferrari since nobody can hope in a mistake by Mercedes any more. A couple of things, though, suggest that we should not be much too optimistic.
First of all, the team itself tends to become cynically realistic each time they got interviewed. Maurizio Arrivabene's motto – "piedi per terra e testa bassa" (Ing. Feet on the ground and head down)– was used by Marchionne as well and it seems to be describing Ferrari's behaviour extremely accurately. During an interview he did not want to say too much and he simply remarked that technicians and pilots are working very hard to produce, assemble and test each component of the new vehicle stressing, though, that the only important verdict is the one of the racetrack.
The second reason is not that evident but is still very important. Ferrari seems to be totally excluded from the experts' rush to a better position with a better contract in a better company. As a matter of fact, it seems that Mercedes former technical director, Paddy Lowe, would have been very happy to join Ferrari for a reasonable price but, eventually, Marchionne did not chose this option, as he said: "we do not need a hero, a Lowe or a Ross Brawn are not the only things missing. We need many other things but the team is the teams and it is also made by a common path we have been walking for years so we are not changing the team now". Mercedes, on the contrary, is going to warmly welcome Brackley James Allison that has worked for Ferrari before. This is a quite contradictory situation: the loosing team is not changing but the winning team is in stead, and it is also hiring a loosing team's former technician. We will see who is right in Melbourne.