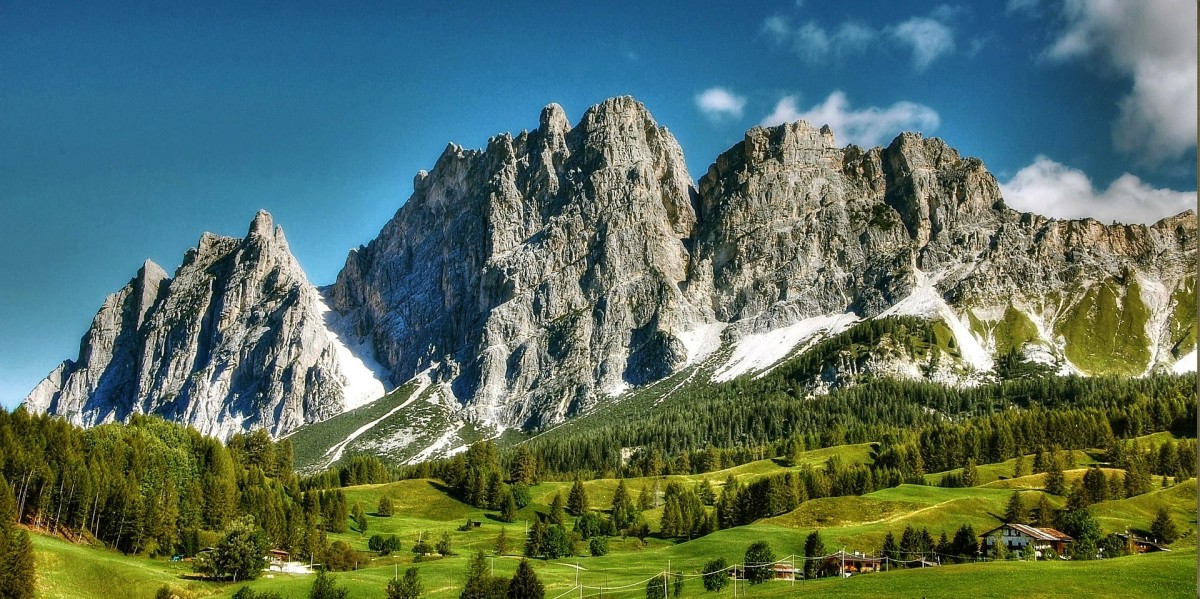 Cortina: paradise in the Dolomites
15 Jan 2018
Called "pearl of the Dolomites", Cortina d'Ampezzo is a small town in the province of Belluno, the favorite spot of international jet-setters, especially for luxury boutiques and exclusive clubs. A beautiful winter destination, popular for modern ski facilities, Cortina hosted the Winter Olympics in 1956 and is certainly the ideal place to spend winter holidays, whether you are a sports fan or prefer to stroll around the shops in the centre, surrounded by a magnificent landscape.
In the heart of the Dolomites, Cortina has 140 kilometers of ski slopes. Rapidly or gently, enjoying the ride and admiring the route of the '56 Olympic race or the galleries built during the First World War, is an amazing exprerience. If, in winter, this place certainly gives the best, you should not underestimate its beauty even during the summer: the unspoiled nature of the Dolomites is perfect to explore with long hikes, in the enchantment of majestic peaks, stopping in the small hidden mountain retreats.
Shopping lovers will not be disappointed: jewels and high fashion items are jealously guarded in the numerous boutiques along Corso Italia, a trendy and renowned centre, according to italian style. Cafes and luxury restaurants are hidden in the magical streets of the town.
Ask for a quote and ride aboard one of our cars in the wonderful Dolomites.