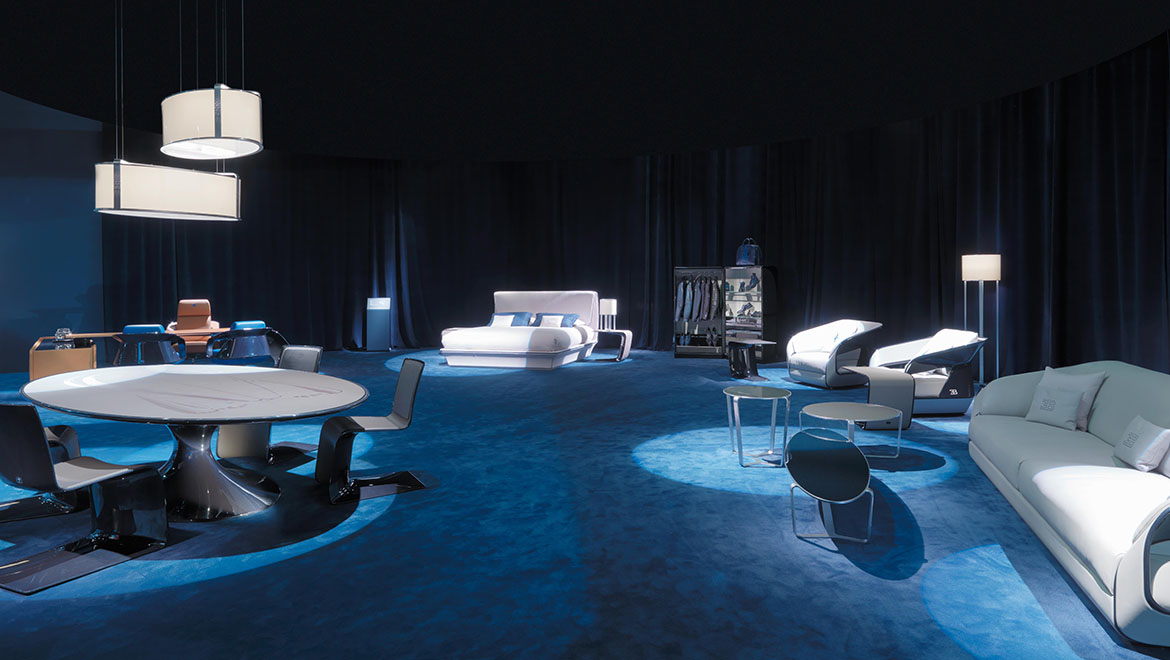 Bugatti Home Collection: style goes beyond the cabin
20 May 2016
The company we all know and love is named after its founder, Ettore Bugatti, a businessman capable of leaving a mark in the automotive world. Such a wit did not anyway come from nowhere: his father, Carlo Bugatti, was in fact an innovator himself even though in a totally different field. He was a famous furniture artisan who was capable of project unique and personal reinterpretations of Art Nouveau, a deep revolution of European style and taste in the last century.
Carlo's creations had a mixture of light and dark wood, brass and copper, parchment and fur. This bold extravagance was sometimes not very appreciated before his death in 1940 but it is nowadays capable of generating fights during auctions. These pieces are normally estimated thousands of dollars but in 2007, in New York, one of his desks was sold for the incredible price of 1.553.000 $.
It is hard to believe that this glorious heritage did not play a key role in the choice the company has lately made i.e. signing an agreement with the famous luxury furniture firm Luxury Living Group. This cooperation aims at the creation of a Bugatti-labelled furniture collection. Its name will be Bugatti Home Collection and it includes everything an exigent customer might need such as a Cobra chair, the Royale sofa and the Lydia bed.
Interpreting the essence of the Italian company and transposing it into furniture is not an easy task and the Italian architect Carlo Colombo has to deal with it. It does not seem surprising, though, that he decided to include in his creations some components made of steel, glass, leather and carbon fibre. His job includes of course style but this time it has to be the style of Super cars.