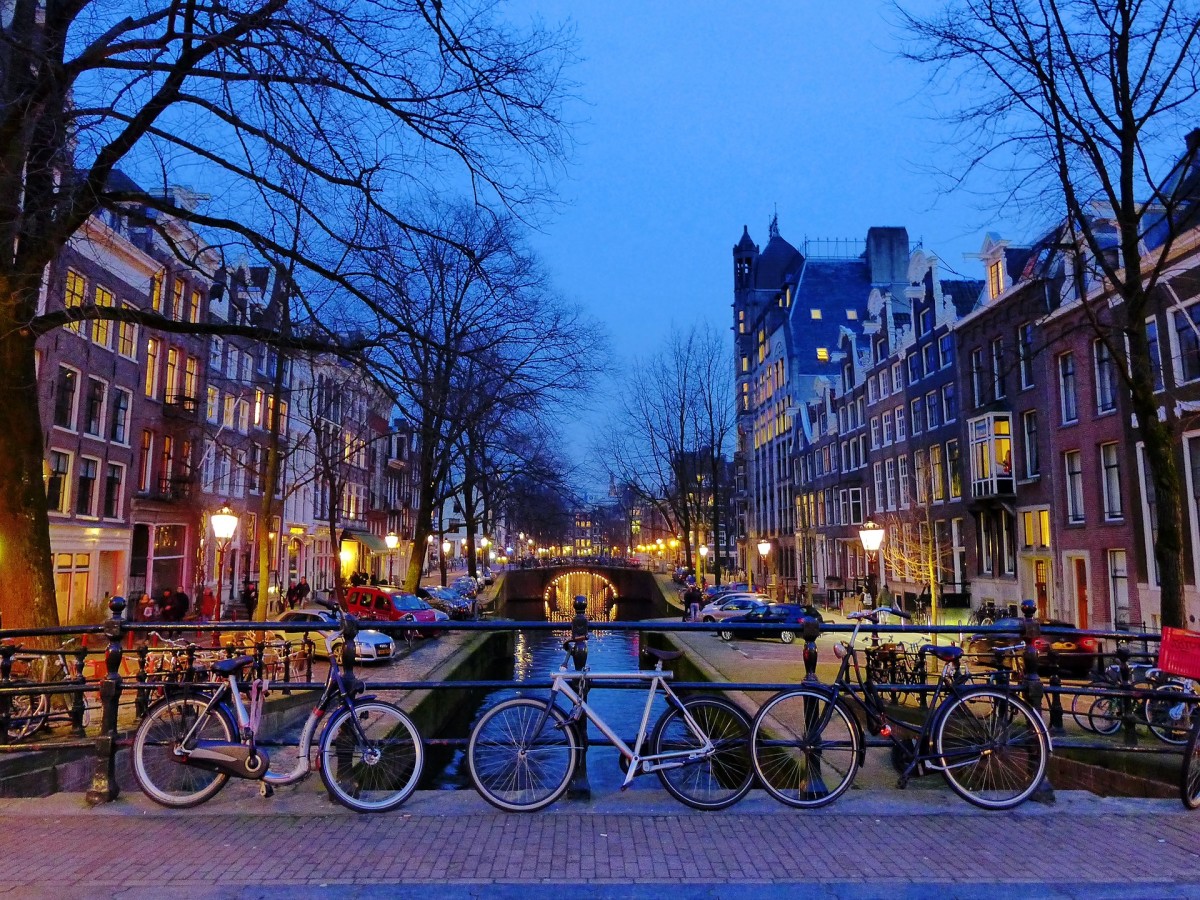 A supercar in Amsterdam
18 Jan 2018
Amsterdam is called "Venice of the North": it is a port city, open to international traffic. Crossed by the river Amstel and divided by a network of canals and bridges that connect the various islands, it is a magical and enchanted place to see. A liberal and avant-garde city, where the forbidden becomes possible. But not only that: bicycles, windmills, tulips, Van Gogh and Anne Frank are just some of the symbols that make this place one of the most beautiful and unique in the world.
The tall, narrow and colorful houses create a picturesque atmosphere. Even the old boats, parked along the canals and covered with flowers, become dwellings. A visit to the flower market on the Singel canal is unmissable: a triumph of colors that will leave you breathless. Art and history lovers will have a lot to appreciate. Among the most important museums, the Rijksmuseum and the Van Gogh Museum have to be visited because they keep the most beautiful art works of the greatest artists of all time. The Anne Frank House preserves the pages of Anna's original diary and some notebooks documenting the Second World War.
There is a lot to see and to experience: Amsterdam is young and dynamic, sparkling and fascinating. For example, the Joordan district, today a fashionable center, full of restaurants, art and workshops, or the Spiegelkwartier; also some internationally renowned events are not to be missed, such as the Queen's Day, which awakens the city, making it "orange", and the Holland Festival, with a lot of operas, ballets and concerts.
Amsterdam is the ideal city to reach with one of our beautiful cars; visit our car park and ask for a quote to immerse yourself in this floral paradise, among canals, tulips and a bit of transgression!