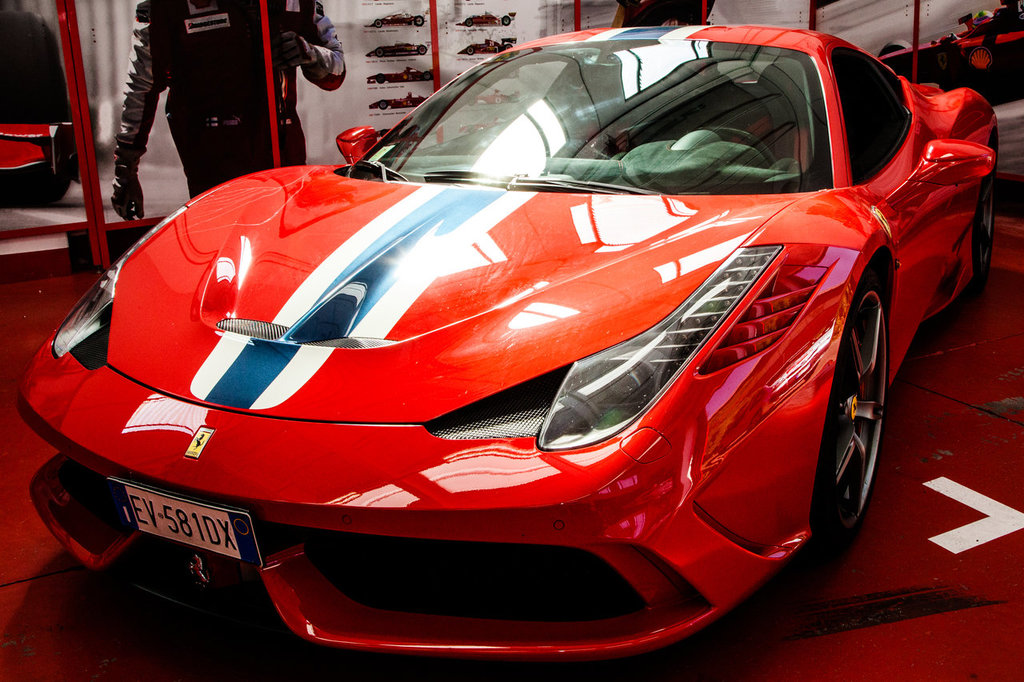 A special story
23 Aug 2015
This year in the 8-cylinder Ferrari family, there is a new child prodigy, which is able to overcome every records: the 488 GTB, which has been presented last winter. This car will have to persuade the collectors from all over the world about its value, taking into account also the brilliant results obtained by the previous Ferrari model, the Ferrari 458.
458 Italia and 458 Spider
Its name can resume all the technical features of the sports car: 4.5- litres swept volume and a 8-cylinders engine.
This car is produced since 2009 and, successively, it was separated in four different versions, which together had won everything in Le Mans, Daytona, Sebring and in each sectoral magazine.
The launching model, Ferrari 458 Italia, aims to substitute the previous F430: an ambitious purpose, which had been reached already in the developing phase when this model reached the speed of the previous one.
It was only matter of time before that in Maranello the engineers could produce a convertible version of this model; as the matter of fact in 2011 it was presented the Spider 458, which would have driven crazy critics and public.
458 Special
We had to wait two years more to appreciate the leap in quality, as the matter of fact on August 21st, 2013 was launched the Ferrari 458 Special model by the Maranello firm.
The numerous technical improvement aim to satisfy the requirements of the customers, who want to feel the emotion of a sports driving on road with the maximum level of security.
The doubts about its real sports nature would be disappear thanks to its speeding up (only 3 seconds to reach 100 km/h starting from 0) and its aerodynamic efficiency.
The main innovation is the dispositive, called SSC (Side Slip angle Control), which can monitor the attitude of the vehicle instantly and can manage the engine power and its distribution on the rear wheels. To summarize, this dispositive can maintain the road holding also in the difficult situations, for example mountain trails, bends or precipitous hills.
The Special also has its convertible version: the Special A (where A means apribile, the Italian translation of convertible), which is not large scale produced.
The new 488 GTB has to work hard to take the baton from this car, which could put roots in the hearts of all the enthusiasts.